Women Single
Date: 26. Mai 2018
The second day of competition belonged to the Ladies. In the singles event 68 women competed for the title.
The semi-finals were decided between Russia and Ukraine:
Olga Lotina (RUS) played against the Ukrainian Daryna Velychenko and Kateryna Kovalchuk (UKR) competed against Russia's Nadezda Korablinova.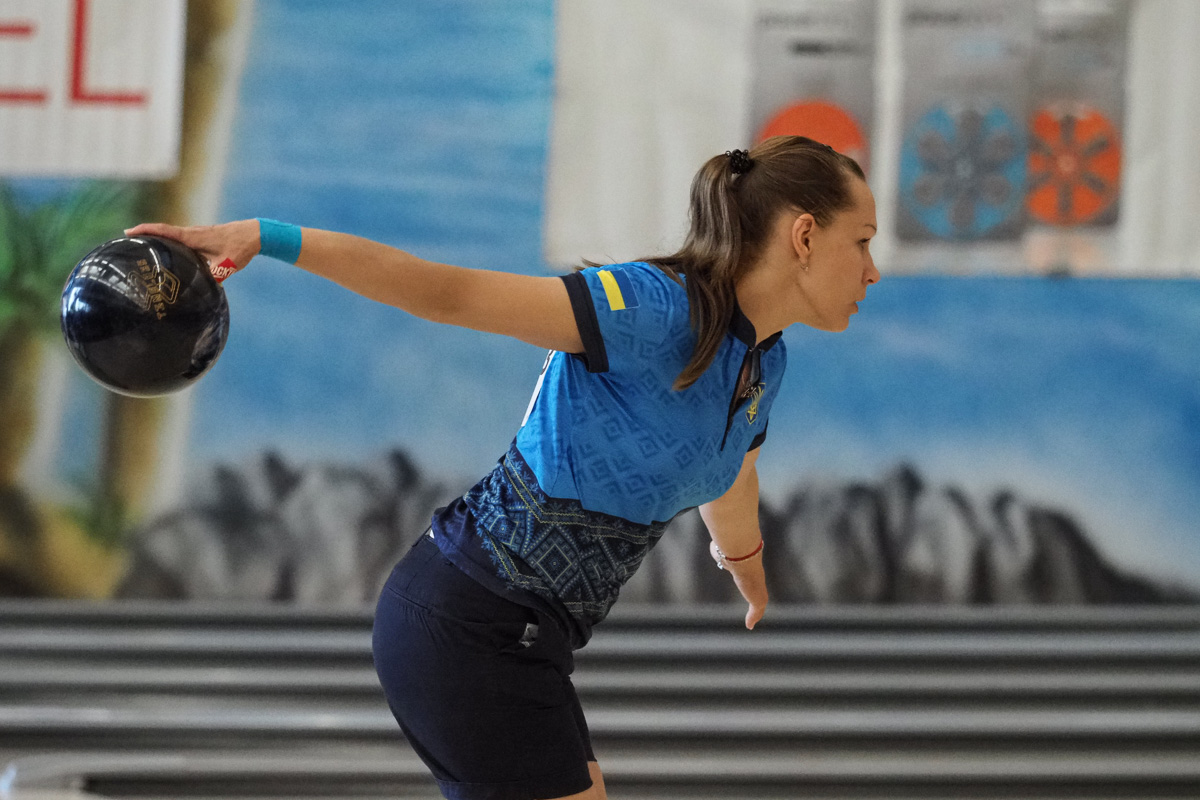 Silver: Kateryna Kovalchuk (UKR)
Lotina beat Velychenko with a wide margin of 60 pins and moved on to the finals.
The seconde semi-final was won by the Ukrainian athlete Kovalchuk.
The final and title for women's singles was won by Lotina.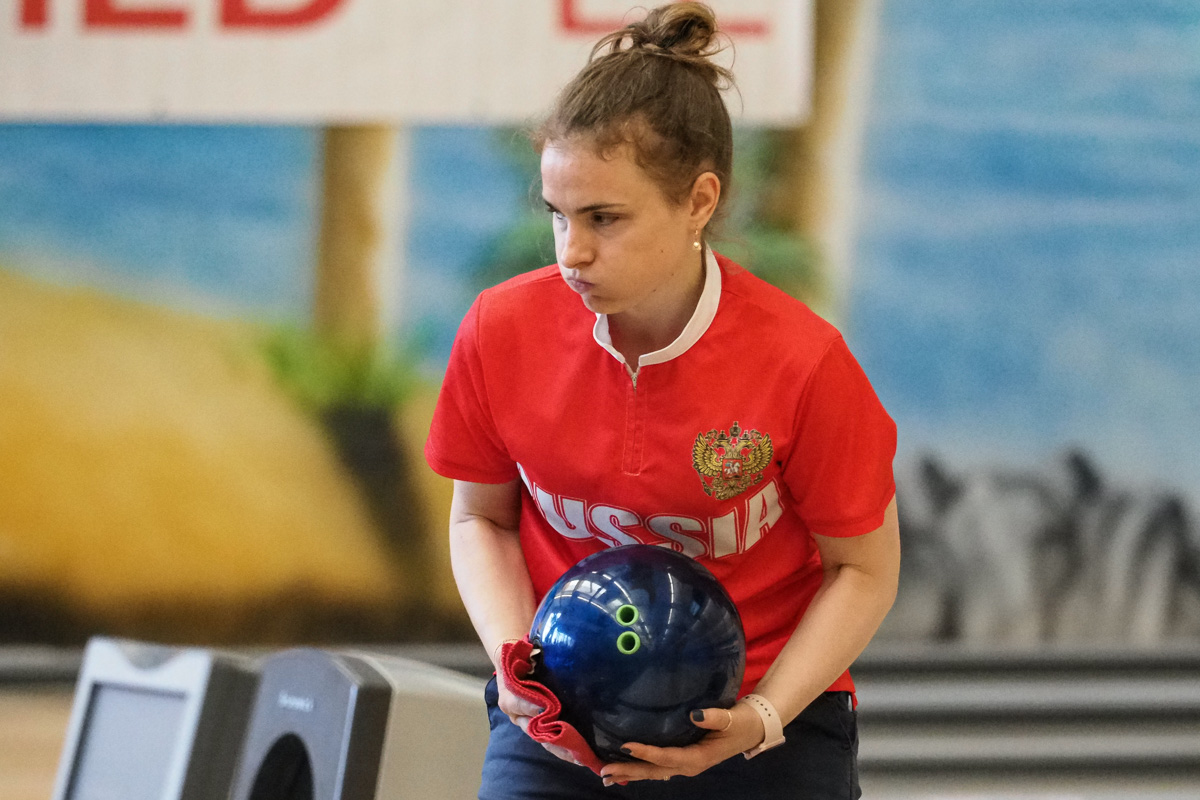 Gold: Olga Lotina (RUS)
Best German woman was Madita Herbst ranking 14th.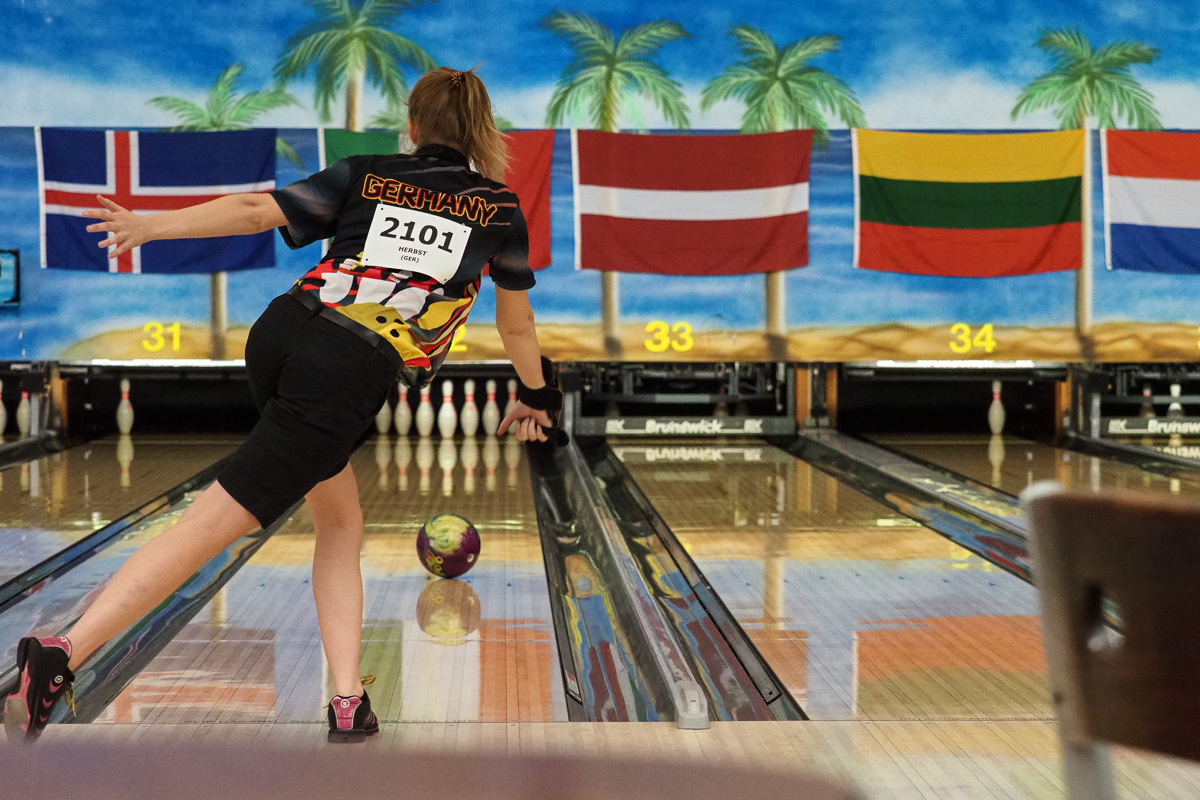 Best german athletic: Madita Herbst
Place 1 – 8
1 – Olga Lotina (RUS)
2 – Kateryna Kovalchuk (UKR)
3 – Nadezda Korablinova (RUS)
4 – Daryna Velychko (UKR)
5 – Aurelie Scellier (FRA)
6 – Brigitte Buehler (SUI)
7 – Dina Partis (RUS)
8 – Katerina Klofacova (CZE)