4th day of competition – women's doubles
Date: 28. Mai 2018
The women's doubles were clearly dominated by the teams from Russia and Ukraine.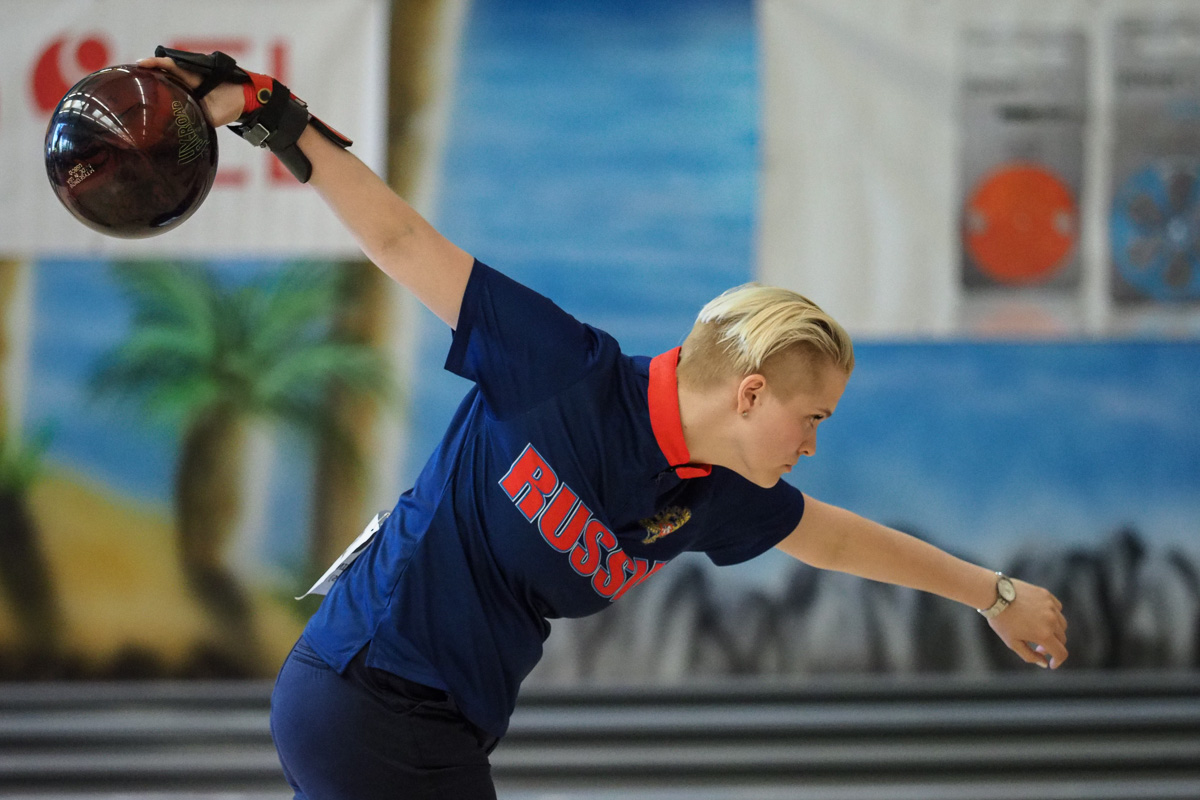 They divided the semi-finals among each other and played against their own country's team.
In the Ukrainian match Olena Boltovnina/Kateryna Kovalchuk auf Daryna Velychko/Alla Diachenko competed, in the Russian Dina Partis/Daria Makarova against Nadezda Korablinova/Olga Lotina. The latter had already won the title in the single competition.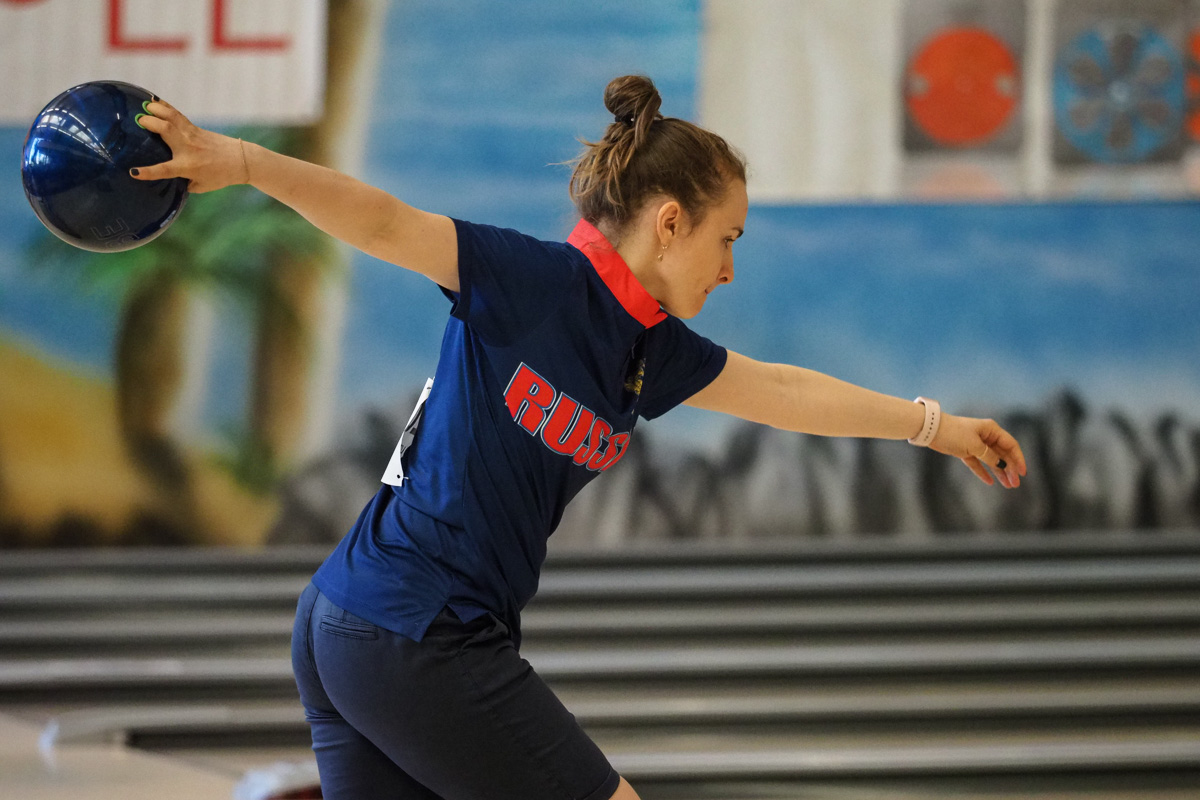 In the Ukrainian-Russian final Boltovnina/Kovalchuk played against Korablinova/Lotina.
Although Lotina's performance wasn't as convincing as it was in the single competition, in combination with Korablinova it was sufficient for a clear victory.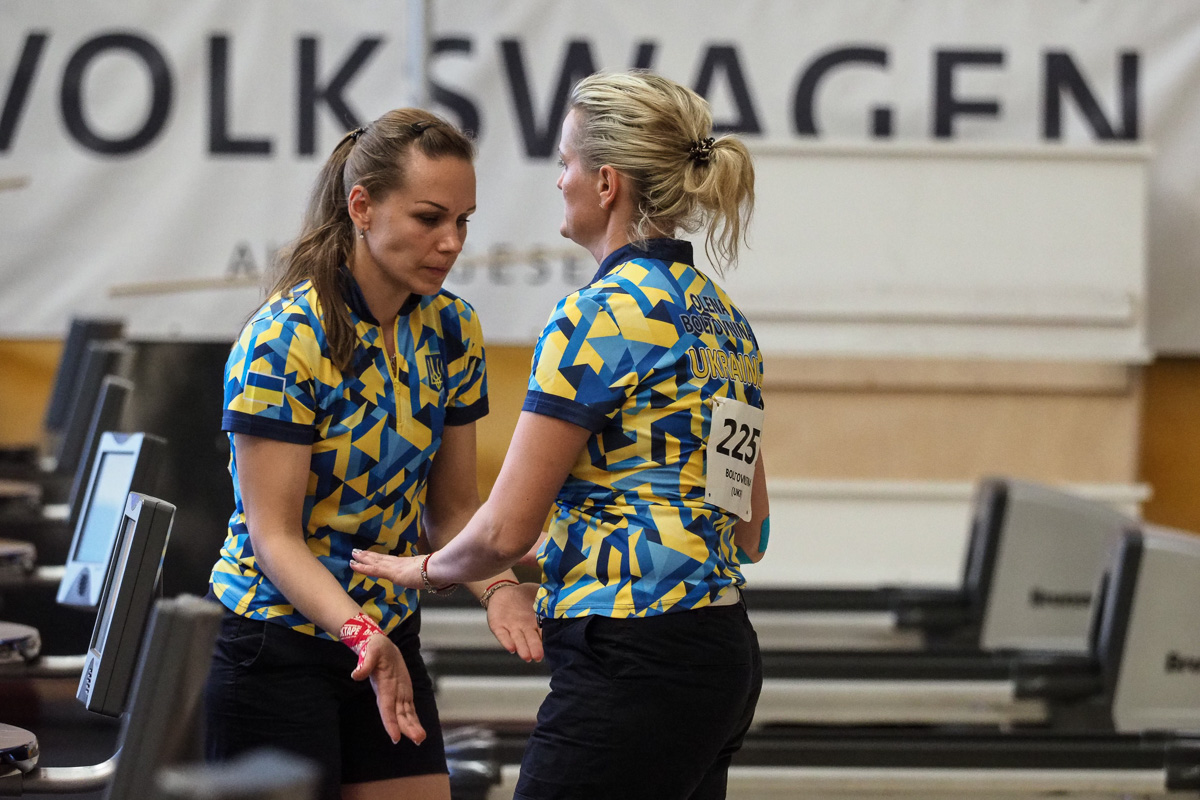 420 to 370 the result for the Russian team and second gold medal for Russia.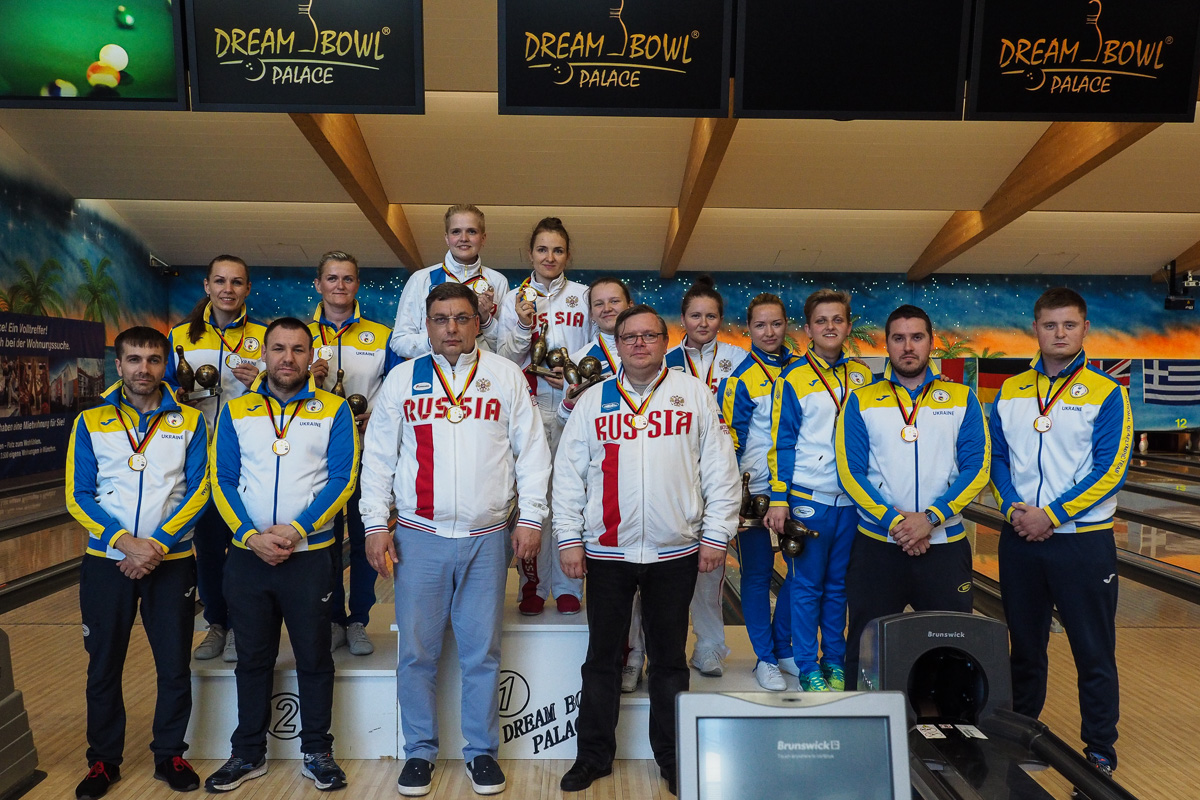 Medal ceremony
The Greek double Themis Berti/Christina Ioannidi showed a good performance and managed to sneak past the third Ukrainian double to 5th place.
Places 1 – 8
1. Nadezda Korablinova/Olga Lotina RUS
2. Olena Boltovnina/Kateryna Kovalchuk UKR
3. Dina Partis/Daria Makarova RUS
3. Daryna Velychko/Alla Diachenko UKR
5. Themis Berti/Christina Ioannidi GRE
6. Anzhelika Zhukova/Liudmyla Trubina UKR
7. Trude Nilsen/Ine Lorentzen NOR
8. Ewa Ulfsparre/Mairi Shadabi SWE