5th competition's day - Men Trio
Date: 29. Mai 2018
The favourite teams of the 11th European Deaf Bowling Championships are certainly those from Russia, Ukraine and Germany.
Following that in the men's trio competition only teams from these three countries moved on to the semi-finals, Germany even with two teams.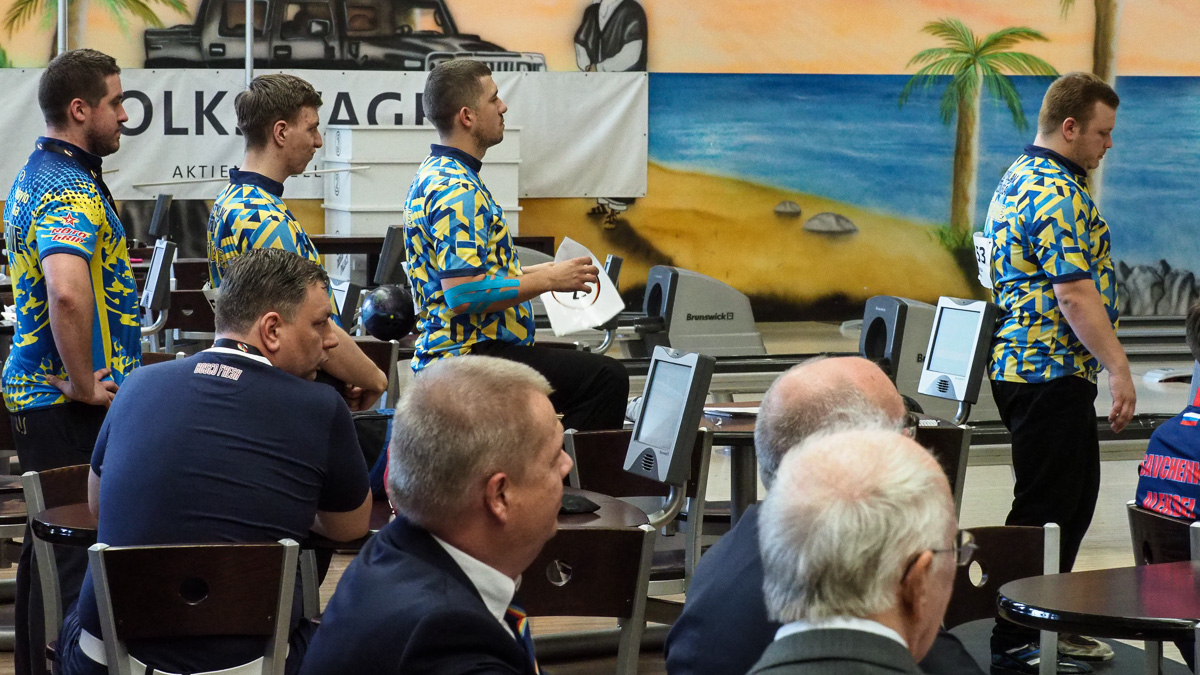 Team Germany-1, Daniel Duda/Sebastian Klotz/Kevin Lindemann, competed against Ukraine-1, Vadym Danyliuk/Rostyslav Maiier/Vladyslav Ialovega.
Team Germany-2, Holger Vetter/Andreas Schwarz/Simon Wildenhayn, played against Russia-1, Aleksei Savchenko/Maxim Khomudyarov/Aleksei Stepin.
Although the Ukrainian team didn't play their best form they beat Germany-1 who couldn't reach their usual level of performance.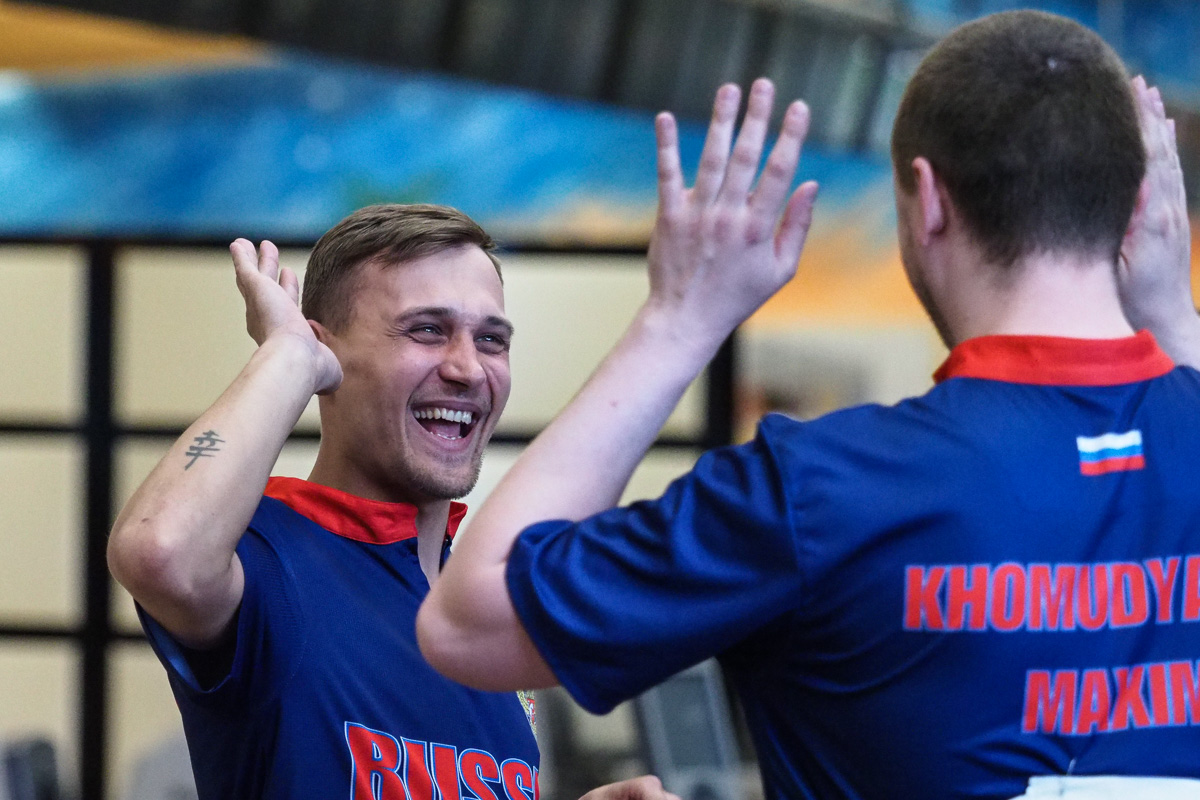 611 to 566 victory for Ukraine.
The Russian team had a harder time to beat Germany-2. But Maxim Khomudyarov provided a lead that the German team couldn't compensate.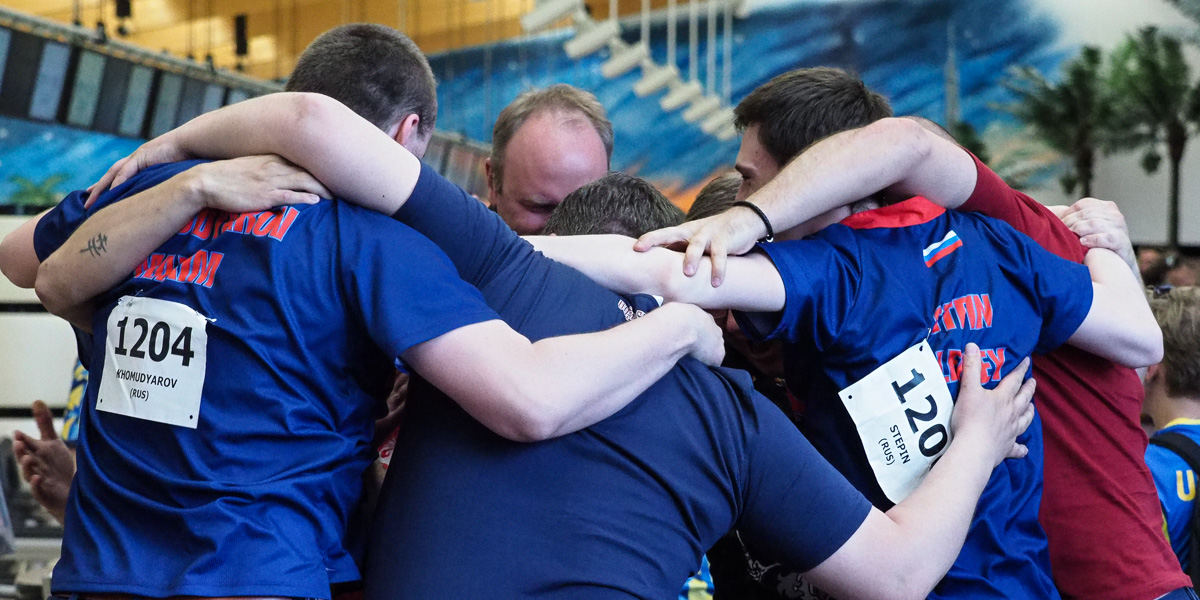 In the final both winning teams, Russia and Ukraine, showed a significantly better performance. In particular Aleksei Savchenko stood out securing Russia's victory with 254 points.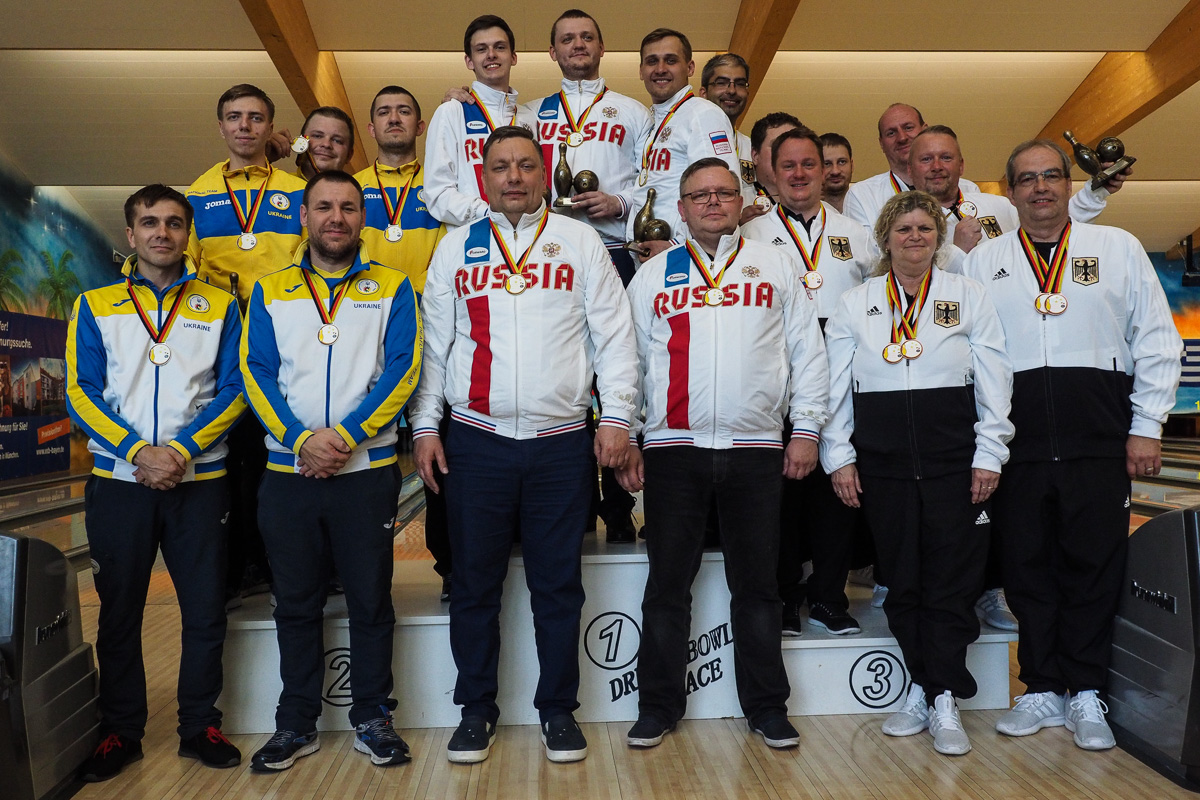 666 to 651 points: gold for Russia, silver for Ukraine, double bronze for Germany.