6th day of competition – women's trio
Date: 30. Mai 2018
Hardly any surprises in the women's trios.
Like before in the singles and doubles competitions Russia and Ukraine dominated the competition in the trios.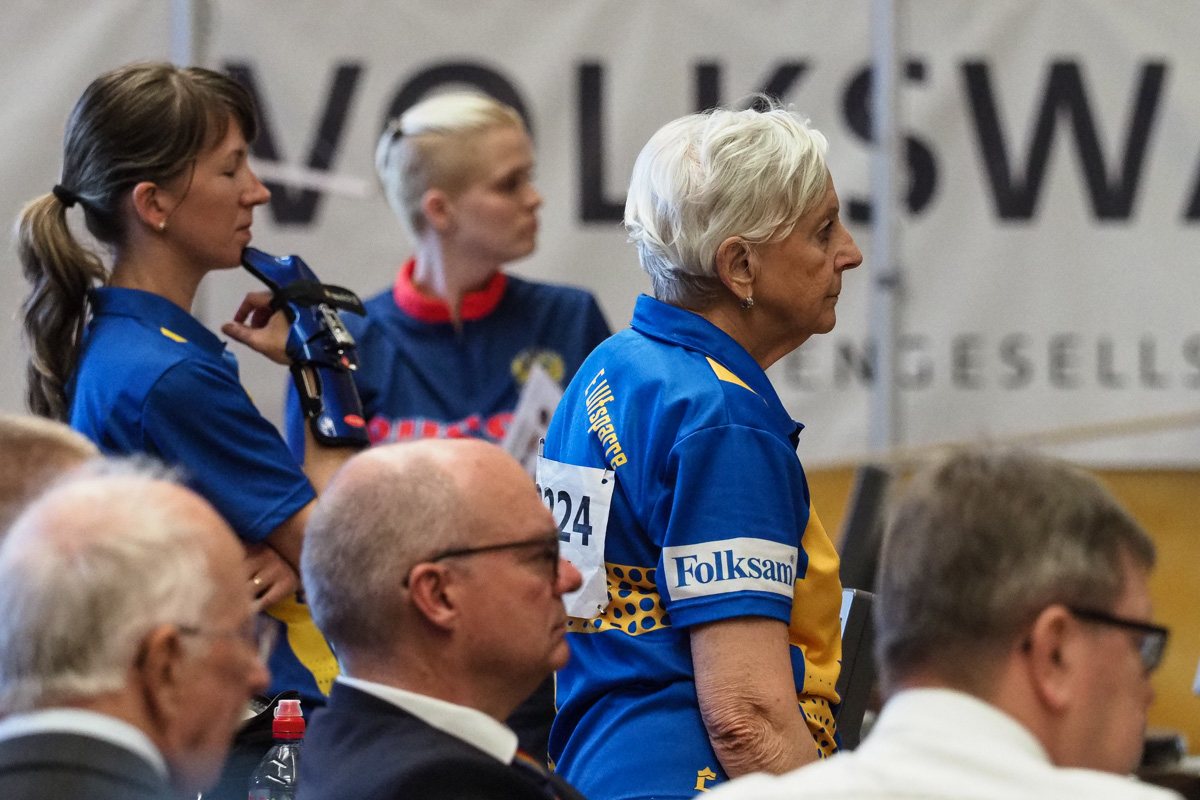 Both Ukrainian Teams, Russia-2 and Sweden-1 reached the semi-finals.
Russia-2, Olga Lotina/Dina Parits/Nadezda Korablinova, played against Sweden-1, Eva Ulfsparre/Ann-Charlotte Dahlberg/Mairi Shadabi and won with a 100pts. margin.
The Ukrainian teams had to compete against each other.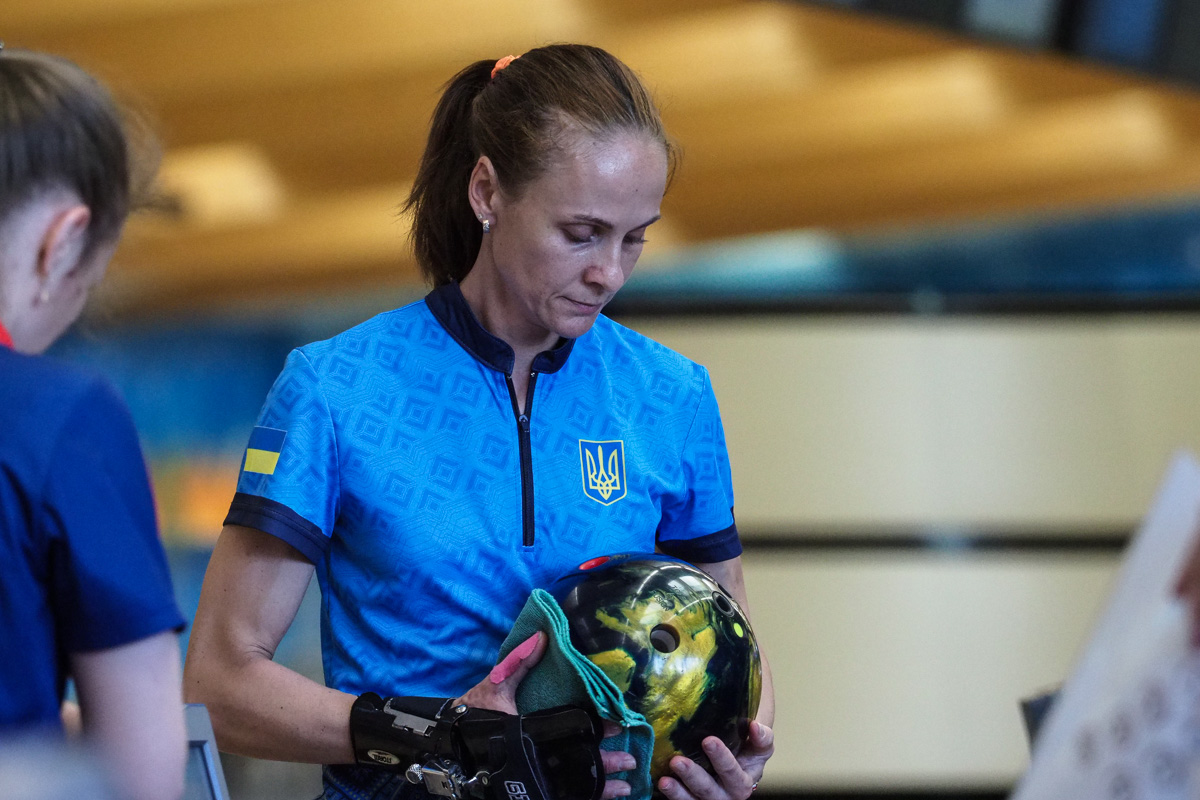 Ukraine-1, Alla Diachenko/Daryna Velychko/Kateryna Kovalchuk, didn't show a convincing performance and Ukraine-2, Liudmyla Trubina/Anzhelika Zhukova/Olena Boltovnina, wasn't showing their best form. But it sufficed for a win against their team-mates.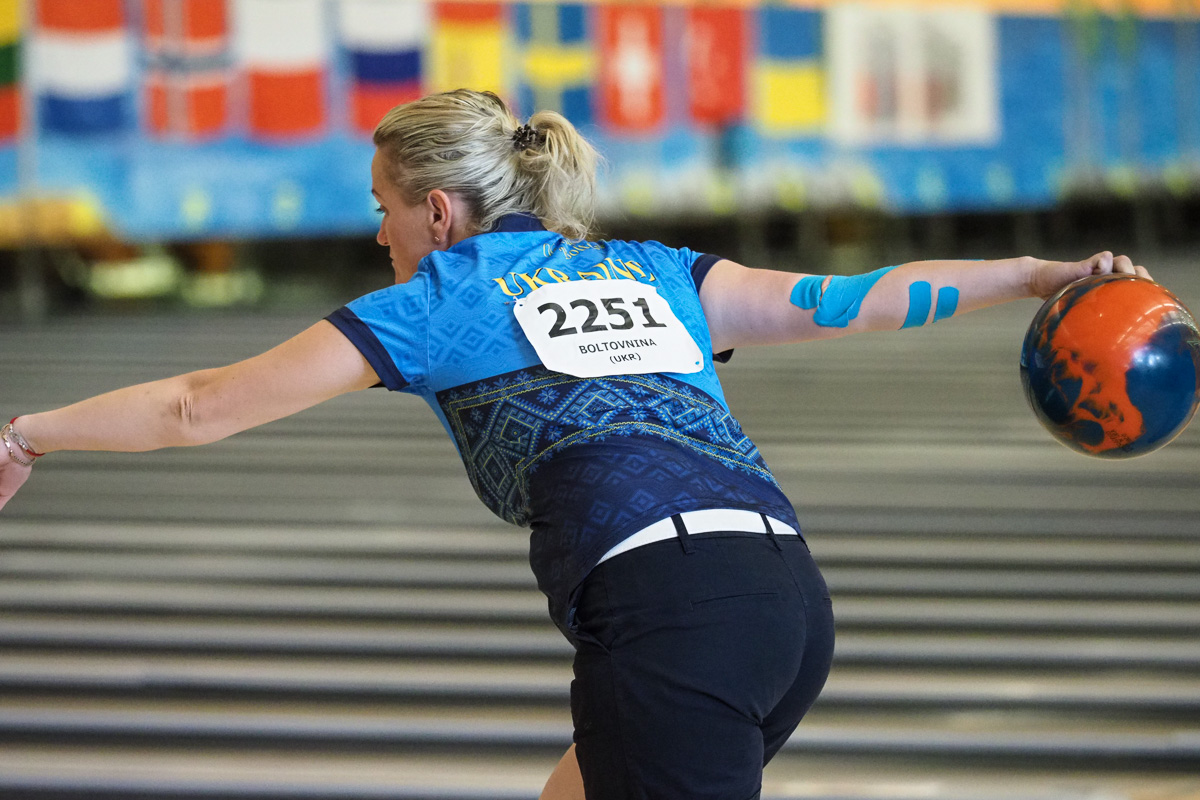 The finals were a clear victory for Russia with a great performance of the outstanding Olga Lotina.
629 to 537 points, and 4th title win for Russia in this EC.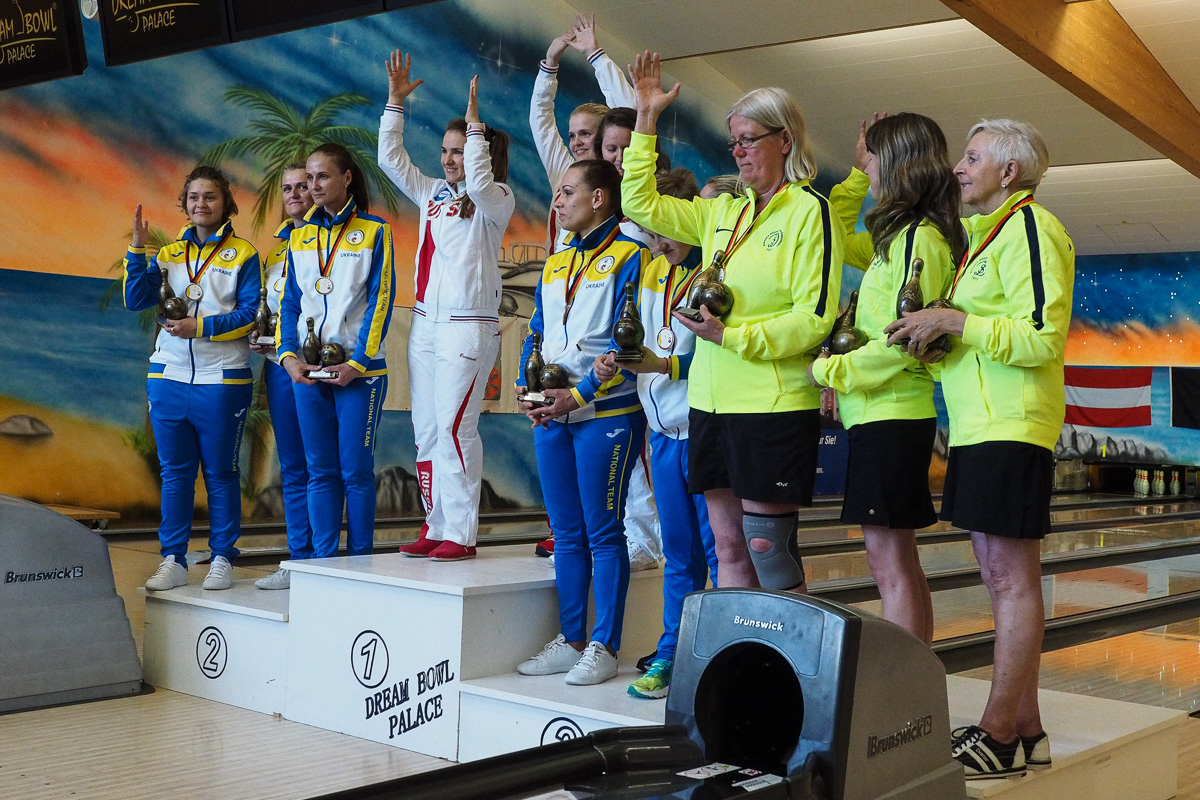 Places 1 – 8
1 - Olga Lotina/Dina Parits/Nadezda Korablinova RUS
2 – Liudmyla Trubina/Anzhelika Zhukova/Olena Boltovnina UKR
3 - Alla Diachenko/Daryna Velychko/Kateryna Kovalchuk UKR
3 – Eva Ulfsparre/Ann-Charlotte Dahlbert/Mairi Shadabi SWE
5 – Daria Makarova/Nadezhda Shakhbazian/Mariia Shubyreva RUS
6 – Themis Berti/Christina Ioannidi/Evgenia Fermani GRE
7 – Giuseppa Torrisi/Maria Tirelli/Anna Maiale ITA
8 – Katerina Klofacova/Dasa Vohryzkova/Pavlina Malerova CZE