3rd competition day - men double
Date: 27. Mai 2018
52 men's doubles were competing on the third day. The competition was very tight.
The semi-finals shared teams from Turkey (Önder Basak/Ilhan Asimoglu), France (Didier Boulle/Ludovic Bartout), Ukraine (Vadym Danyliuk/Vladyslav Ialovega) and Germany (Daniel Duda/Holger Vetter).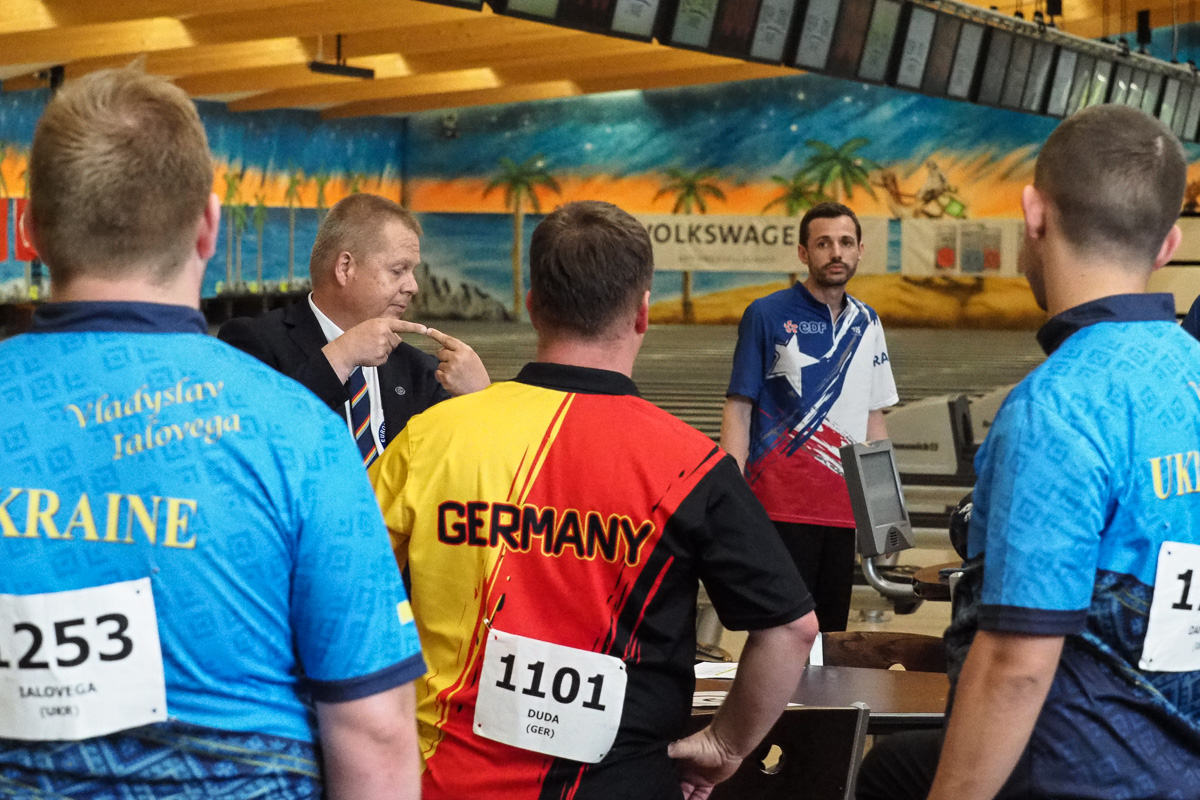 Samifinal GER vs. UKR
The German/Ukranian semi-final was a close call. Vadym Danyliuk had a difficult start and the German team was leading. But Danyliuk managed to turn the game around and in the end the Ukrainians won 509 to 490.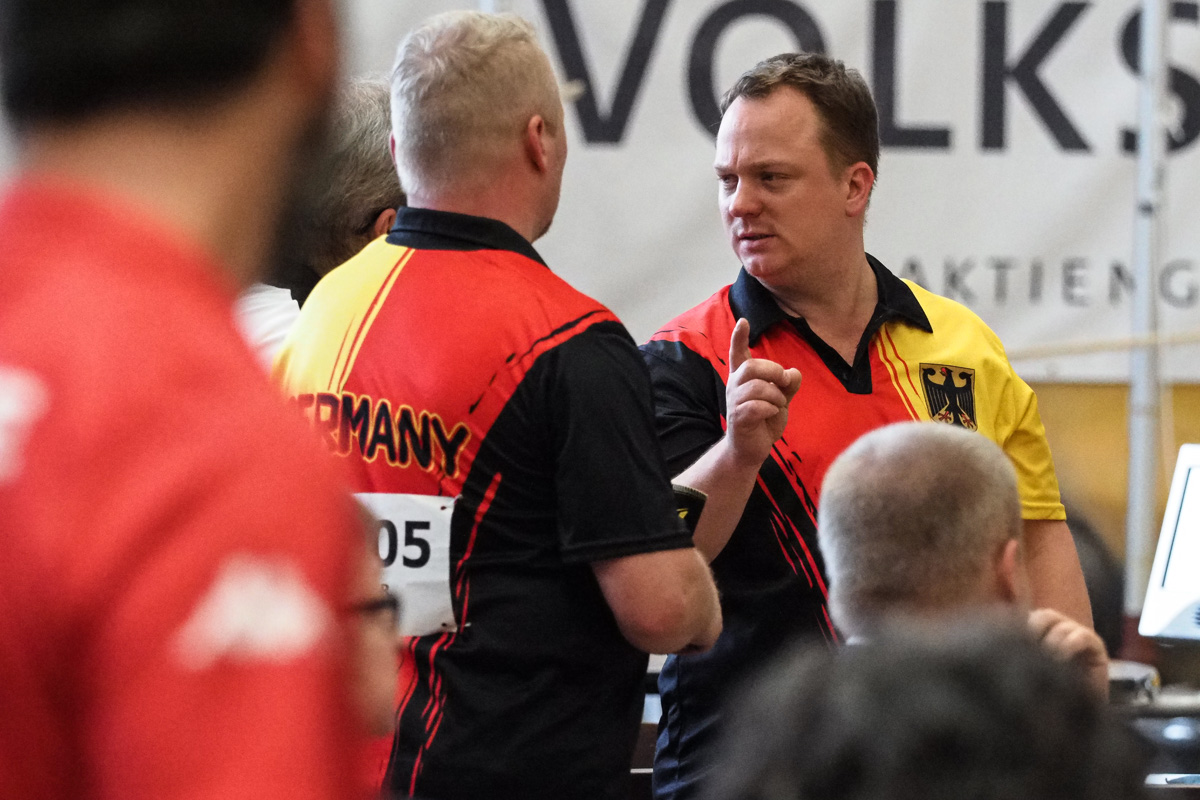 German duo
The Turkish-French semi-final was less close. Both teams weren't in top shape but the French prevailed and proceeded to the final.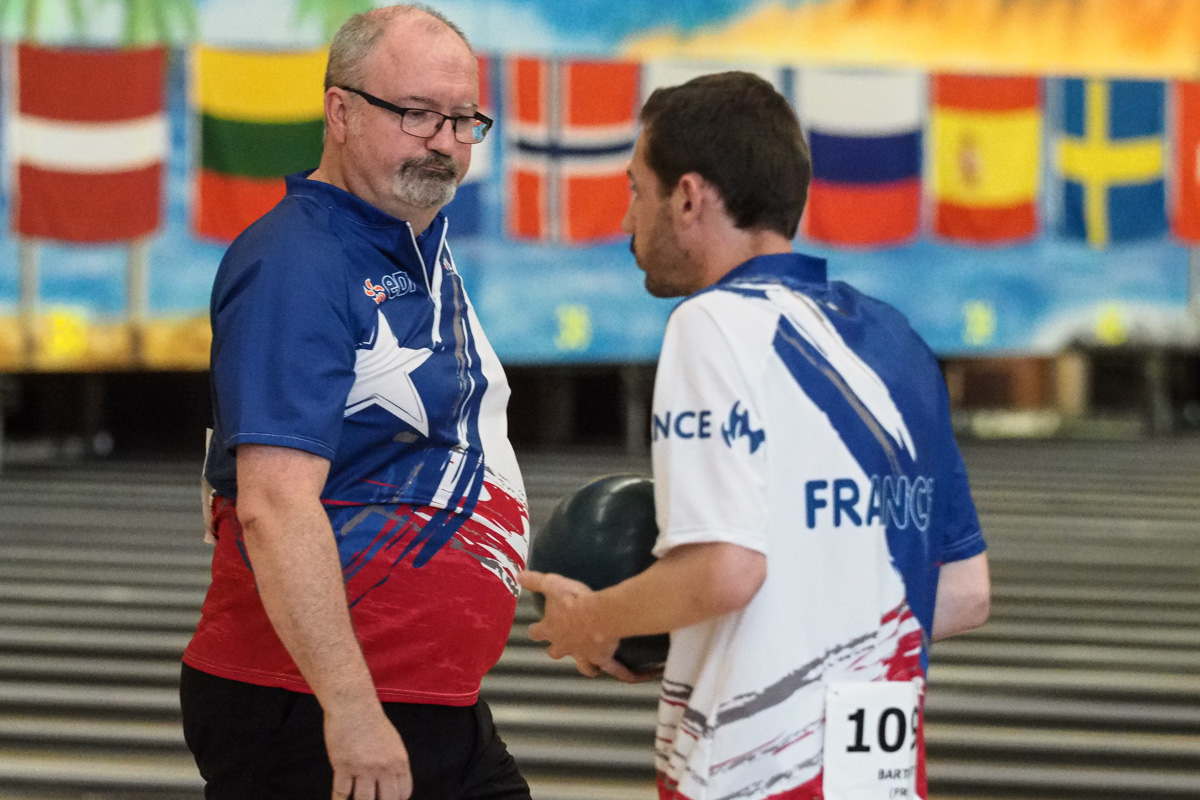 French team
In the final the Ukrainian double clearly dominated and won the title.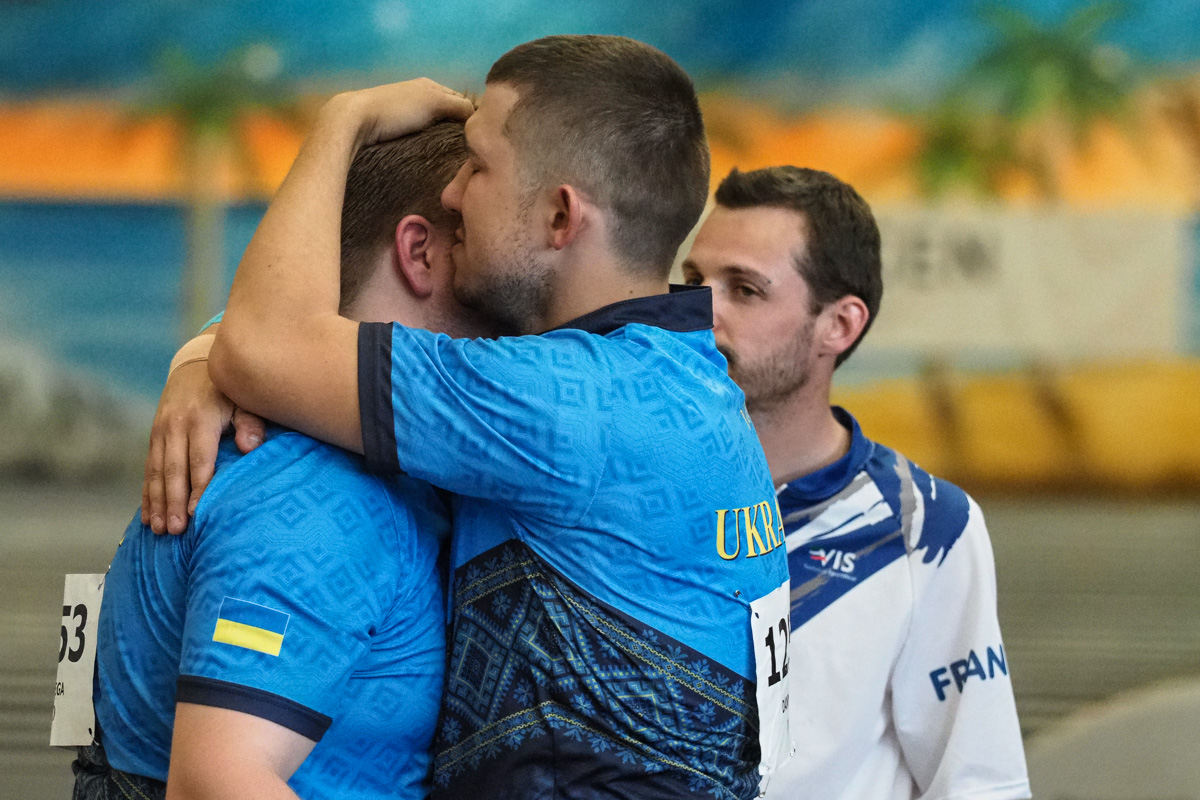 Gold for Ukraine's team
Places 1 – 8
1. Vadym Danyliuk/Vladyslav Ialovega UKR
2. Didier Boulle/Ludovic Bartout FRA
3. Önder Basak/Ilhan Asimoglu TUR
3. Daniel Duda/Holger Vetter GER
5. Davide Sacchi/Nadir Tronchi ITA
6. Matthew Forsyth/Ray Lay GBR
7. Kevin Lindemann/Simon Wildenhayn GER
8. Aleksei Drozhbin/Vladimir Grigorev RUS